Our Mission
To provide a fully electronic "One-Stop" shopping approach for real estate services that enables our clients to make sound loan decisions. We are dedicated to maintaining our current edge in turnaround time and quality; continually striving to meet or better your expectations. From application to approval, our goal is to be your professional solution.
About US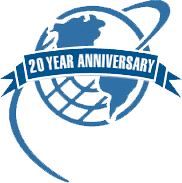 For over 20 Years, Universal Real Estate Services strives to provide financial institutions a one-stop NATIONWIDE resource for their lending needs. These services include Title and Settlement, Instant Flood Certifications, property searches and APPRAISAL SERVICES. Universal's cost effective and timely appraisal services include all recognized appraisal forms as well as Instant AVMs and Broker Price Opinions.
With over 3,000 licensed and certified professional appraisers, Universal provides your institution with local market expertise, complete geographic coverage and unmatched customer service. Each of our clients is assigned at least two Universal in-house processors to provide continual updated status information to get your deals done promptly. Factor in on-line tracking and 100% electronic transmission of your reports and you will understand why we are confident when we say: From Application to Settlement, Universal IS your answer.
We at Universal are confident we can exceed your vendor expectations and assist you in reaching your lending goals. Universal views our association with our clients as a partnership and we look forward to that same partnership with your institution. Your consideration is greatly appreciated!